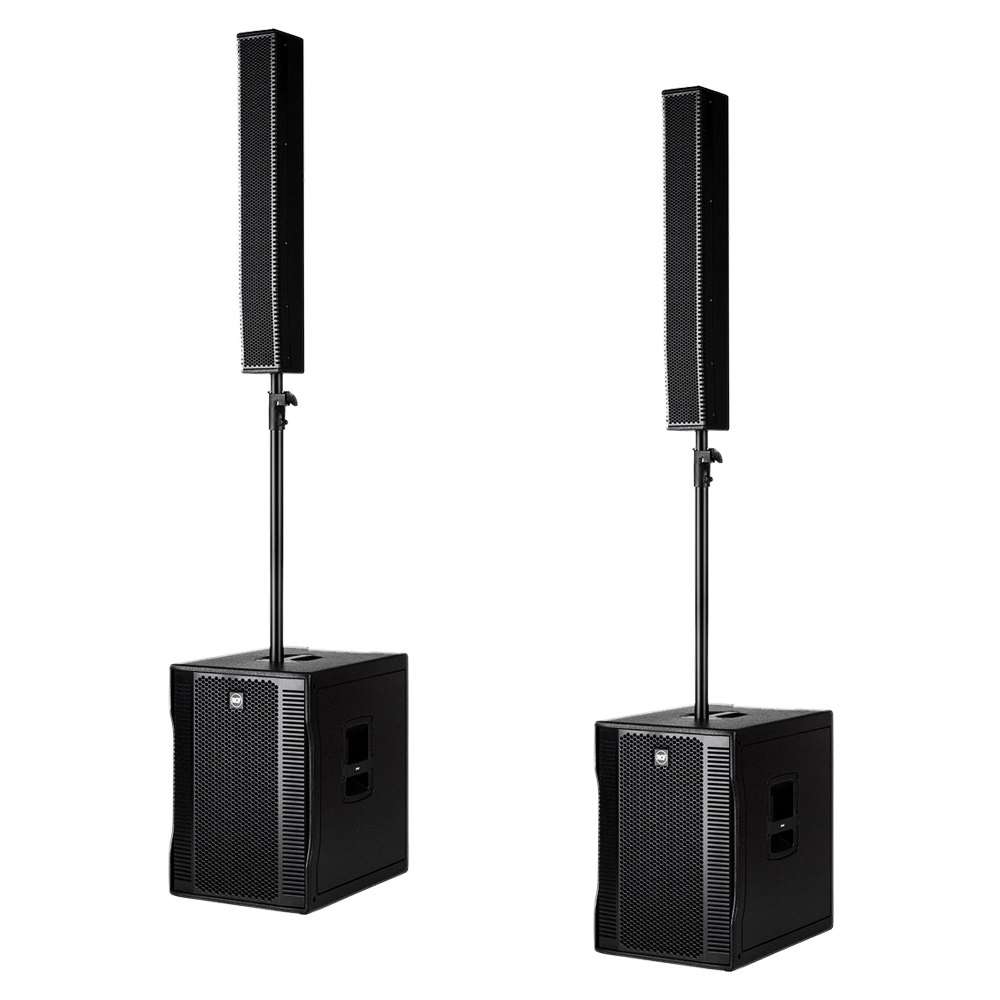 Clear & Punchy PA System
These line-array speakers are not only compact, but pack a punch. Crisp 15" woofers combined with an array of drivers deliver clear and dynamic audio even in outdoor spaces.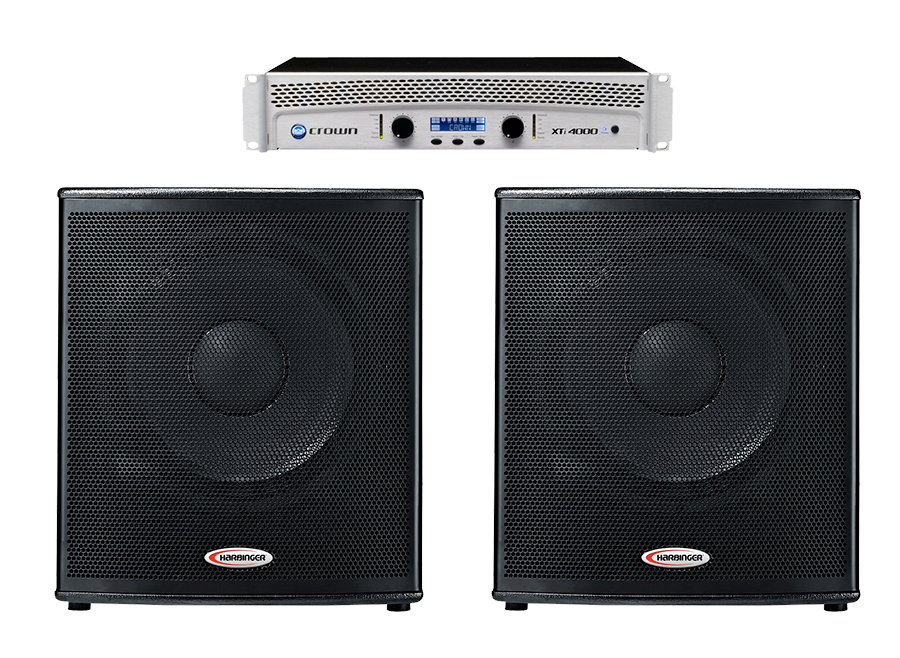 18" Subwoofers
With a 2000W RMS amplifier boosted at 35hz, these subs will not only rock your world, but also the walls of the venue. Ideal for applications where thumping bass is desired, these speakers will bring a new level of excitement to your event.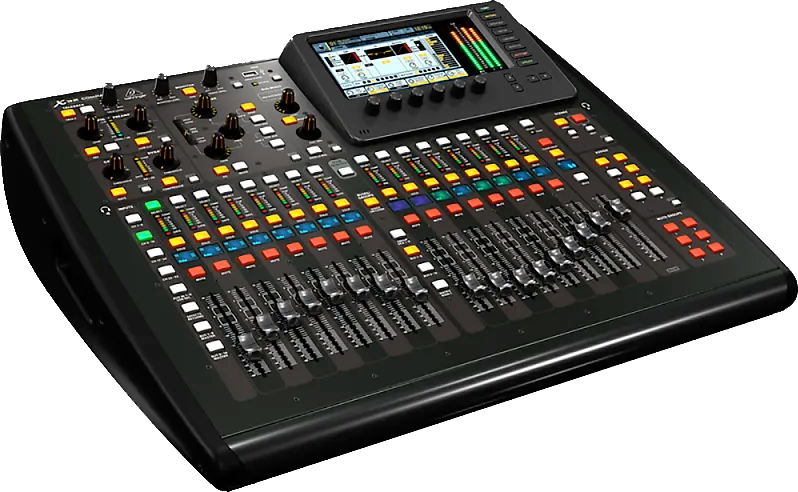 Behringer Digital Mixing
100% digital processing gives flexibility with board layout and channel strip settings and noise-free internal processing. USB Drive or SD Card recording capabilities allow for almost immediate publishing an archive of an event online.

Digital Stage Box
Utilizing AES50 digital transmission, this stage box pairs with the X32 and allows for up to 150ft distance between the mixer and the inputs and outputs. This eliminates the need to run long XLR cables from the performers to the mixer.

Digital DJ Deck
With a digital direct USB connection to a computer with a robust collection of tracks, this deck is an all-in-one solution for mixing, spinning, dicing and looping. Auxillary mic inputs with volume control make it an extremely east to use and simple device to mix tracks and allow for Emcee and guests talk thru.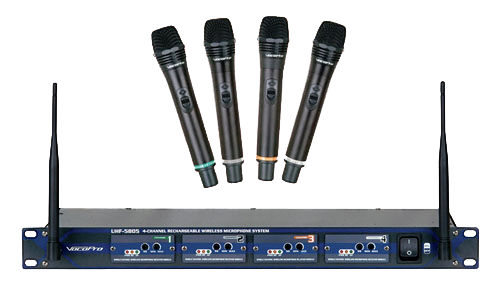 UHF 4-Mic System
Ultra High Frequency transmission prevents inteference. Mulitple microphone options include: Handheld Dynamic Microphones and Bodypack with Lavalier or Sportscaster/Headset Pickups.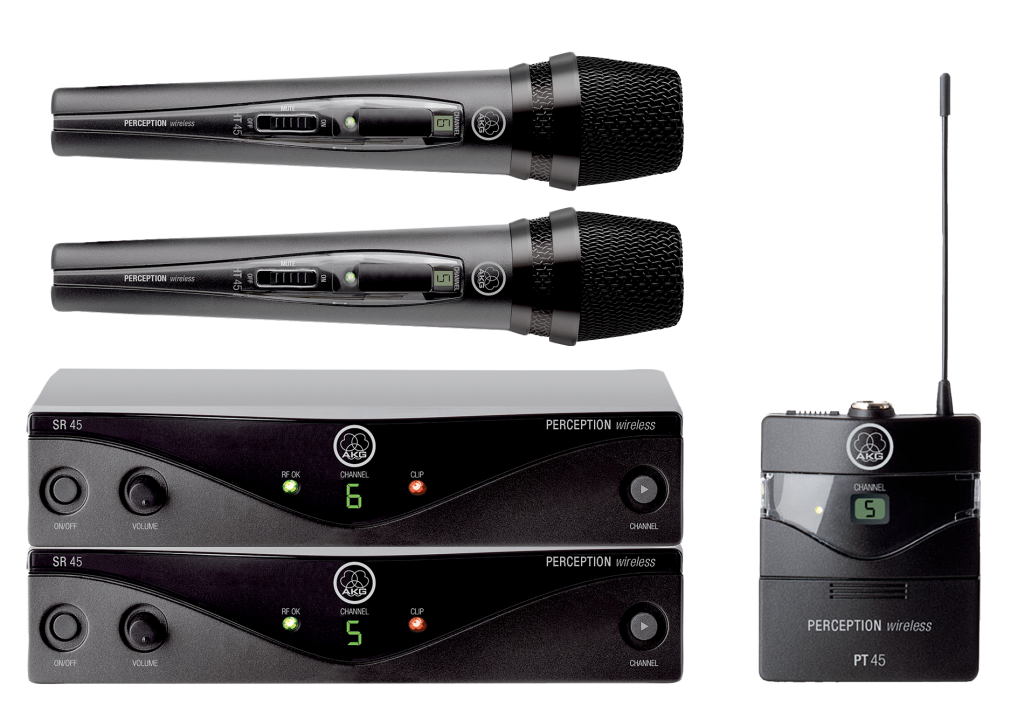 Compact Wireless Mics
This high performance, multi-channel microphone set is perfect for small receptions and other applications where one or two wireless microphones are needed. Handheld, Lavalier and Sportscaster options available.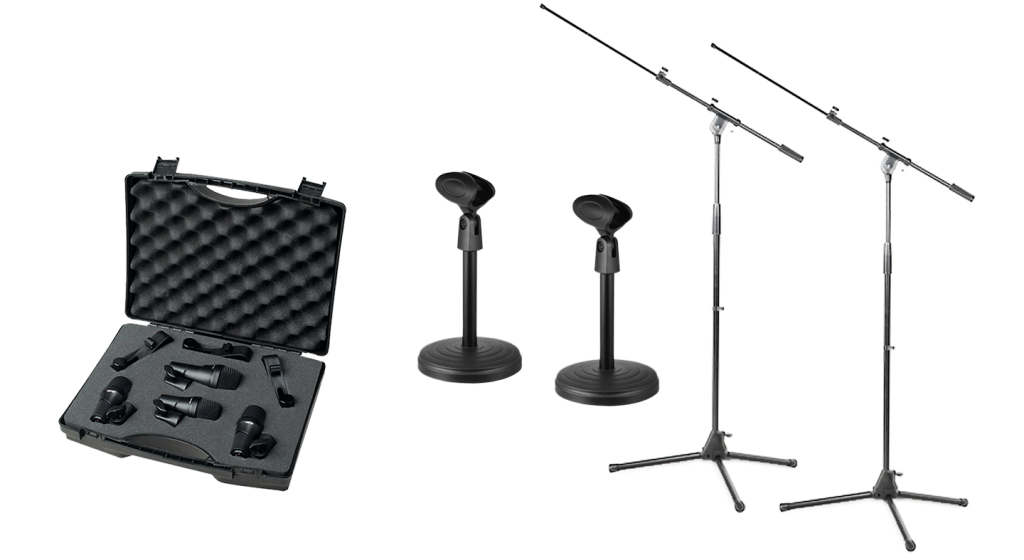 Instrument Mics & Stands
For instruments such as drums or guitars, mic stands and instrument mics can be used to pick up and amplify the sound. On-board mixer effects can be added if desired. Both boom-style and table-top stands work for all styles of pickup.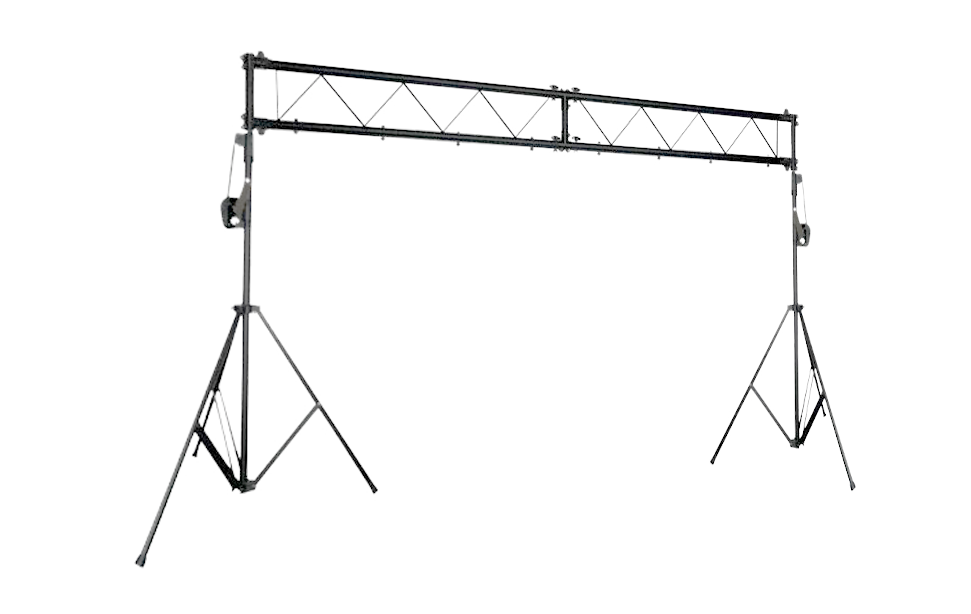 Overhead Lighting Truss
A 9-foot high, 10-foot wide truss for hanging lights gives a perfect frame for a DJ, Emcee or other centerpoint of an event.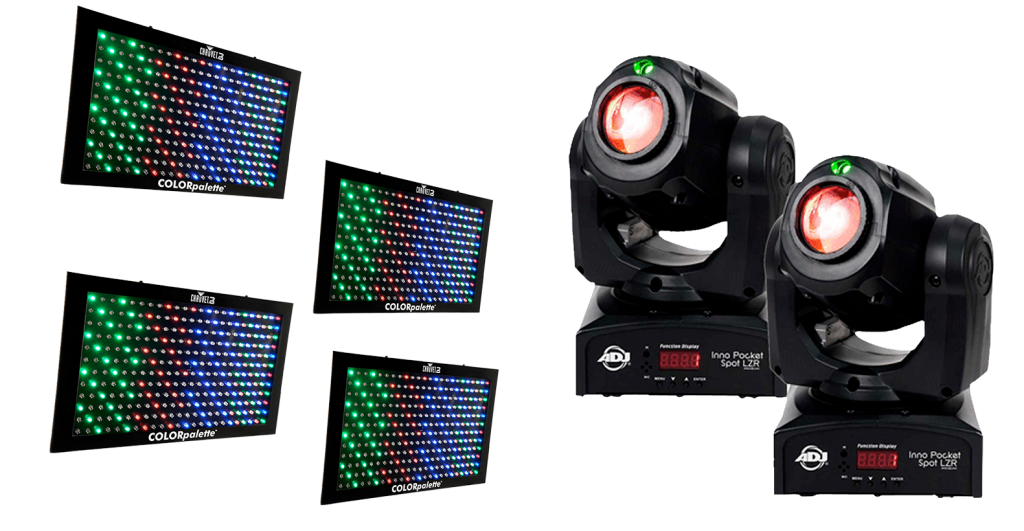 Panels & Moving Head Lights
Programmable, or automatically bouncing to the music, these bright LED powered lighting fixtures capture the attention of the attendees and bring a new level of energy to any event with music.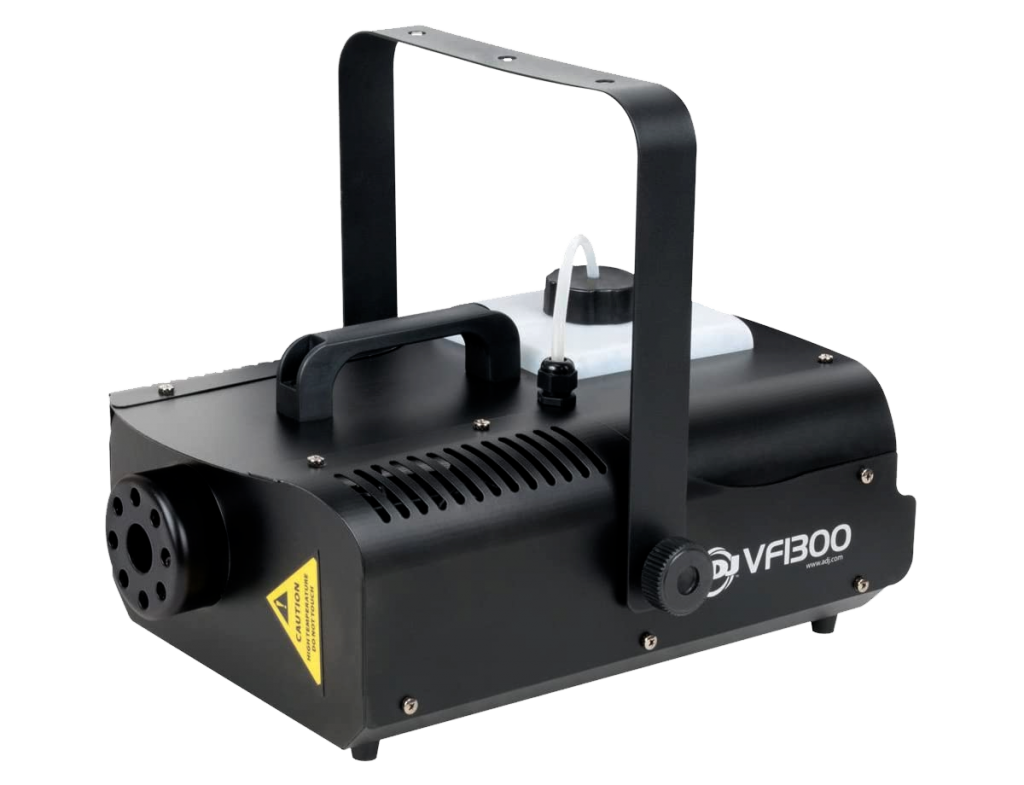 Fog & Bubbles
For parties of all shapes and sizes, some visual effects really set the tone! Various visual effects from fog, snow and bubbles are available to compliment the mood of your event.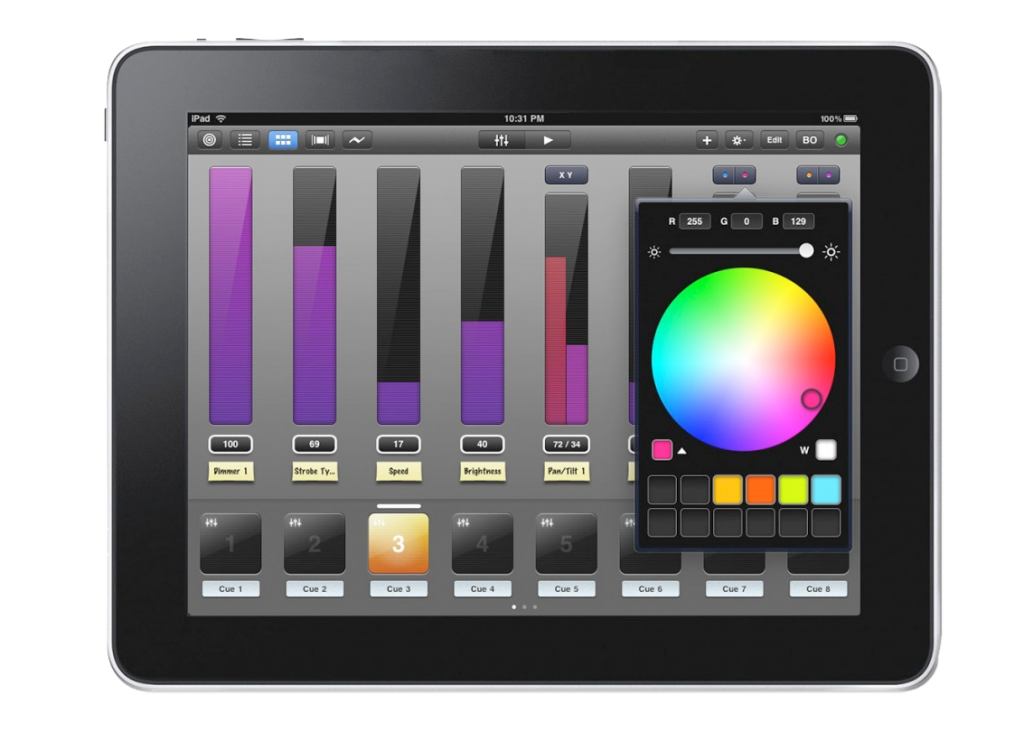 DMX Programming
Some special occasions require specific scenes, or lighting templates to be triggered at specific times. With a fully digital and wireless DMX system, these cues can be programmed and triggered on the spot.
Ready to electrify your event?